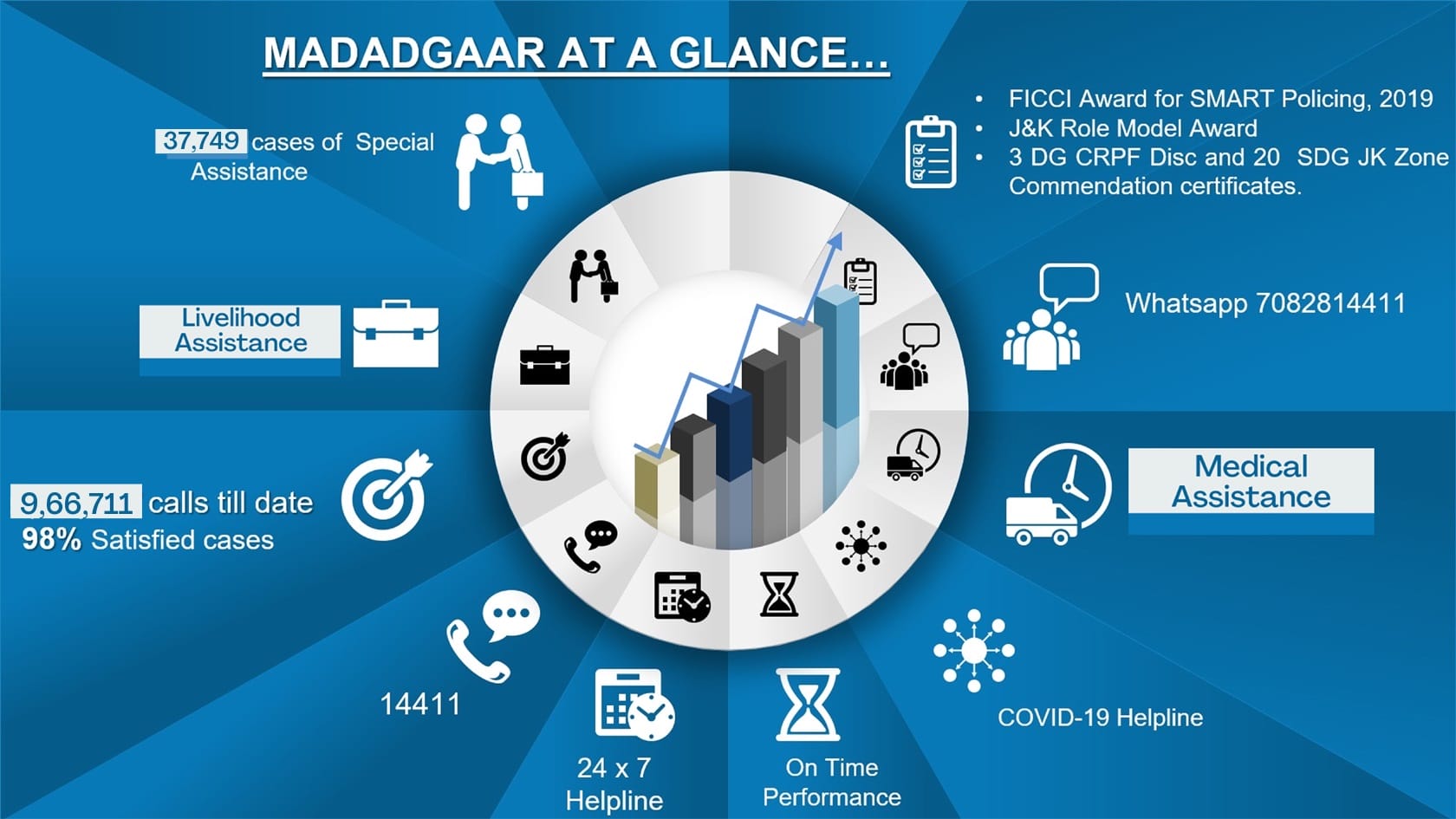 The summer of 2016 in Kashmir was one of the most challenging periods faced by security forces, CRPF in particular. Post the elimination of prominent militant commander, the valley reeled under law and order turmoil, affecting common public the most. The increased militant activities coupled with widespread turmoil created a scenario where the Civil Administrative machinery almost came to standstill. Public utilities, essential services, education, etc. were completely disrupted and attempts were being made by anti-social and anti-national elements to make use of all this in creating a disillusionment among the masses, thus widening the rift between people and the Government agencies.
It was thence the need to have some mechanism to let the masses vent their grievances was felt and thus, was the inception of the idea of starting a Helpline, which would let people voice their concerns and put forth their demands and grievances. It was a very novel concept and was aimed at using the extensive deployment of a highly professional force i.e. CRPF, in Kashmir. CRPF has deployments in even the remotest of villages in Kashmir and thus, along with its Pan-India presence, would play a pivotal role in rendering assistance to the locals, whenever and wherever needed and mitigate the problems of the common man in Kashmir, and thereby ameliorate the wounds suffered by them. Besides, this would also help CRPF have a closer and friendly interface with the public and thus address problems of militancy to a large extent.
CRPF Helpline 'MADADGAAR' was formally launched, when the Hon'ble Governor of J&K inaugurated it on 16th June 2017, at Tagore Hall Srinagar. The Helpline operates 24x7 and can be contacted on toll free number '14411'. Grievances can also be emailed to CRPF MADADGAAR on Madadgaar[at]crpf[dot]gov[dot]in, crpfmadadgaar[at]gmail[dot]com , on Whatsapp 7082814411, on the twitter handle @CRPFmadadgaar.